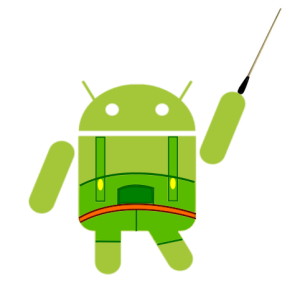 For several years now, the Berlin Philharmonic has offered an iOS app for its stellar Digital Concert Hall.   iPhone and iPad users have been able to listen to live and archived concerts on their devices.  It isn't surprising that Apple, darling of the  creative set, had first and only dibs while Android users were left seething.  But many months ago, the unthinkable happened.  Windows 8 users also got a DCH app.
Windows 8.  From Microsoft.  And still no app for Android.  If you tried to watch a concert from a Flash-enabled Android browser, you'd get a few seconds of video before a little error message popped up saying the stream was not optimized for that kind of thing.
And yet, the BPO had made an app for Windows 8.
My howls of protest were met with polite responses about an Android app becoming available real soon now.
And real soon now was today.  The BPO has righted the wrong and finally given Android users access to something they'd been subtly subsidizing for other platforms through their Digital Concert Hall subscriptions.  The DCH app is now in Google's Play store and it is a pip.   About 270 archived concerts are available and it is supposed to be able to stream live concerts as they happen, just like watching from a computer (not phone) browser.  The search feature is not quite full-featured but quite usable.  Pick a composer, conductor, soloist, genre , epoch, or season and you get a list of choices.   Descend the menus, pick an event and see if the piece you want to hear is available or listen to the entire concert.  Perhaps they'll add the ability to search by keywords down the line.
So long as the data connection is 1-2 Mbps or higher, the quality is very good.  My Samsung Galaxy Note II phablet showed high quality, well-synched audio and video on 3G, 4G LTE, and WiFi links.   Fast-forwarding, pausing, and rewinding all work but of course the more stable the data connection, the better.  Program notes, video interviews, and ten movies on related arts topics are also available.
The archives include concerts led by Rattle, Haitink, Abbado, Mehta, and Dudamel just to name a few.  Soloists include Andsnes, Tetzlaff, Vengerov, and Uchida.   The society does not inflict the micturitions of John Adams or Esa-Pekka Salonen on its listeners or on its topnotch musicians.  They aren't on the podium, their scores are not on the stands.  Full of win, as the young people say.  Long may it wave, wide may it flap.